Call for Papers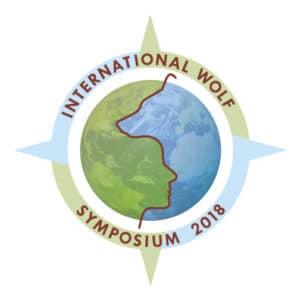 The deadline for submission of oral abstracts is Monday, April 30, 2018.
The Program Committee is accepting abstracts for oral presentations pertaining to the theme "Wolves in a Changing World." 
Categories under this theme and suggested topics for oral presentations, include:
Distribution of Wolves Around the Globe

Regional status updates
Expanding distributions
Colonization areas
Where else can wolves live?

Wolf Ecology

Genetics and taxonomy updates
Parasites [endo and ecto]
Predator-Prey [Europe, Asia, North American]
Diseases
Behavior
Survival

Wolf-Human Interactions

Hunting and trapping
Habituation and bold behaviors

Management & Policy

Endangered Species Act
National Park Service [Isle Royale and elsewhere]
U.S. Fish and Wildlife Service [ex: red wolf, Mexican gray wolf, gray wolf]
Balancing management when both predator and prey are species at risk
Types of information relevant to administrators at the state/provincial/local levels
Climate change

Wildlands/Ecosystems

When are wild landscapes big enough?
Adapting to human-dominated landscapes
Energy development and wildlands
Island wolves

Wolf Conservation, Education and Outreach

Captive management
Education in shaping human perceptions
Education's role in the future
Role of science vs. advocacy and efforts on wolf recovery

Emerging Research and Technologies

Emerging approaches in collecting wolf demographic parameters
Hair and whisker sampling
GPS technologies
Trail cams

Other
Individual presentations will consist of a 15-minute presentation followed by 5 minutes for questions.
All presenters must be registered as full-conference attendees in order to present at the 2018 International Wolf Symposium: Wolves in a Changing World.
The deadline for submission of all oral abstracts is April 30, 2018. All applicants will be notified by June 15, 2018. If you have any questions contact Debbie Hinchcliffe at: debsymposium2018@aol.com.