WolfQuest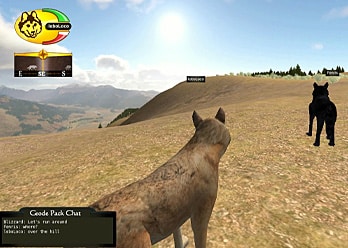 WolfQuest is a web-based video game that simulates the wolf's hunt for food, habitat and a mate. Play alone or with friends in on-line multiplayer missions. Learn about wolf ecology by living the life of a wild wolf in Yellowstone National Park. Explore the wilderness, hunt elk, and encounter other wolves in your quest to find a mate.
You can also chat with other players on the WolfQuest Forum to learn more about wolves in real life.
WolfQuest was funded by the National Science Foundation and created by the Minnesota Zoo and eduweb. International Wolf Center personnel, including Dr. L. David Mech, wolf biologist for 50 years, advised on the wolf biology.