Call for Posters
For more information on any of these topics, just click the links below to be redirected:
Lodging ♦ Exhibitors ♦ Educator Workshop ♦ Agenda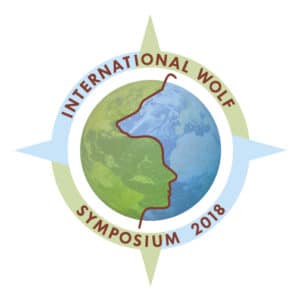 The deadline for submission of all poster abstracts has passed. Submissions are no longer being accepted.

Purpose:
To educate others about your research or study
To get feedback and critique from peers before submitting a manuscript for publication
To network with other scholars who are interested in similar research
To promote one's work and one's self prior to applying to graduate school or entering the job market
The Program Committee is now accepting abstracts for poster presentations pertaining to the theme "Wolves in a Changing World." Categories under this theme and suggested topics for posters presentations, include:
Distribution of Wolves Around the Globe

Regional status updates
Expanding distributions
Colonization areas
Where else can wolves live?

Wolf Ecology

Genetics and taxonomy updates
Parasites [endo and ecto]
Predator-Prey [Europe, Asia, North American]
Diseases
Behavior
Survival

Wolf-Human Interactions

Hunting and trapping
Habituation and bold behaviors

Management & Policy

Endangered Species Act
National Park Service [Isle Royale and elsewhere]
U.S. Fish and Wildlife Service [ex: red wolf, Mexican gray wolf, gray wolf]
Balancing management when both predator and prey are species at risk
Types of information relevant to administrators at the state/provincial/local levels
Climate change

Wildlands/Ecosystems

When are wild landscapes big enough?
Adapting to human-dominated landscapes
Energy development and wildlands
Island wolves

Wolf Conservation, Education and Outreach

Captive management
Education in shaping human perceptions
Education's role in the future
Role of science vs. advocacy and efforts on wolf recovery

Emerging Research and Technologies

Emerging approaches in collecting wolf demographic parameters
Hair and whisker sampling
GPS technologies
Trail cams

Other
All presenters must be registered as full-conference attendees in order to present at the 2018 International Wolf Symposium: Wolves in a Changing World. If the primary author is not available during the scheduled presentation time, a co-author may staff the poster. Posters will be on display Friday through noon Sunday, with a Q&A session Saturday at noon. It is required that a presenter be stationed at the poster for interaction with attendees during the designated Poster Q&A Session.
Click here to download and review the complete Poster Presentation Guidelines PDF prior to submitting your abstract.